New numbers from Cisco allow us to update our previous comparison of actual Internet usage around the world. We think this is a far more useful metric than the usual "broadband connections per 100 inhabitants" used by the OECD and others to compile the oft-cited world broadband rankings.
What the per capita metric really measures is household size. And because the U.S. has more people in each household than many other nations, we appear worse in those rankings. But as the Phoenix Center has noted, if each OECD nation reached 100% broadband nirvana — i.e., every household in every nation connected — the U.S. would actually fall from 15th to 20th. Residential connections per capita is thus not a very illuminating measure.
But look at the actual Internet traffic generated and consumed in the U.S.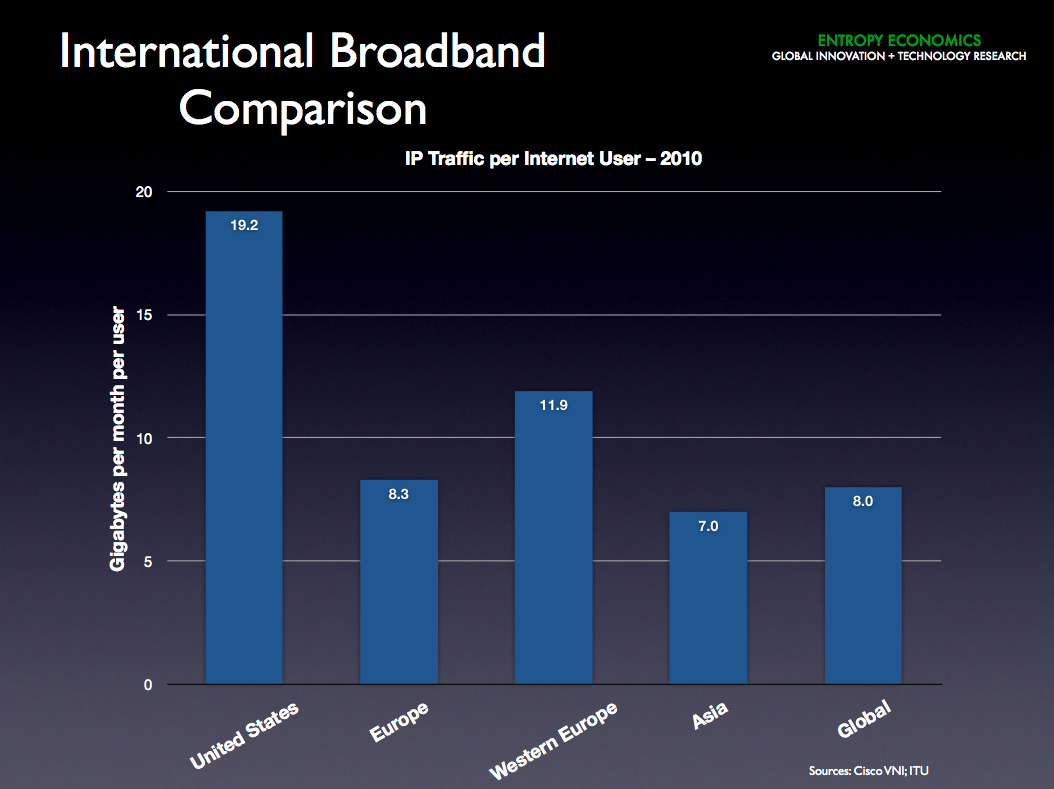 The U.S. far outpaces every other region of the world. Read the rest of this entry »